Company overview
Based at Kolkata Shree Shakambari Industries Pvt. Ltd. is engaged in manufacturing and trading of all types of non-basmati Rice. The company is emphasizing on quality to carve a niche for itself in the industry under the futuristic leadership of its Directors, Mr. Trilok Kr. Agarwal & Mr. Vikash Kr. Agarwal, while Mr. Binod Kumar Agarwal, Mr. Mahesh Kumar Agarwal and Mr. Manish Kumar Agarwal is looking after the Market Operations.
Our Team
We are supported by a team of expert professionals who work round the clock to ensure that only optimum quality products reach at the end of the clients. Our team of dedicated workers is committed to their work and is always available for their clients.
Rice
The Company is occupied in manufacturing and supplying a 100% Stone Free nutritionally rich Rice. Extreme care is taken to hygienically process the Rice making it free from any impurity and defilement. The assortments of Rice clients can procure from us includes: -

Swarna Rice
IR 64/36
IR 1010
Miniket
Single Boiled
Idly Rice
Jeera Rice
Sonna Massori
Broken Rice
We use quality packaging thus ensuring the natural fragrance / freshness / flavor of the Rice is retained for a longer time. We market the assortments of rice under the brand name ST GOLD (TM). We make available assortment Rice at economical prices keeping the market standards in view.
Processing
Controlled Pressure & Precession Processing

Converting Paddy into Quality Rice is an Art. In addition, to state of the art fully computerized production line, it is the experience of the Team controlling the production, which is responsible for the good and consistent quality of Rice. Besides the hi-tech machinery, the control of pressure and precession matters a lot during the paddy processing for consistency in quality in hygienic conditions. Here, at Shree Shakambari Industries the core strength is our production team, which has two decades of high experienced professionals in the industry. We have designed and engineered our plants so nicely that from initial to final finished stage of Rice.
Parboiling Primary Section & Parboiled Paddy Drying Section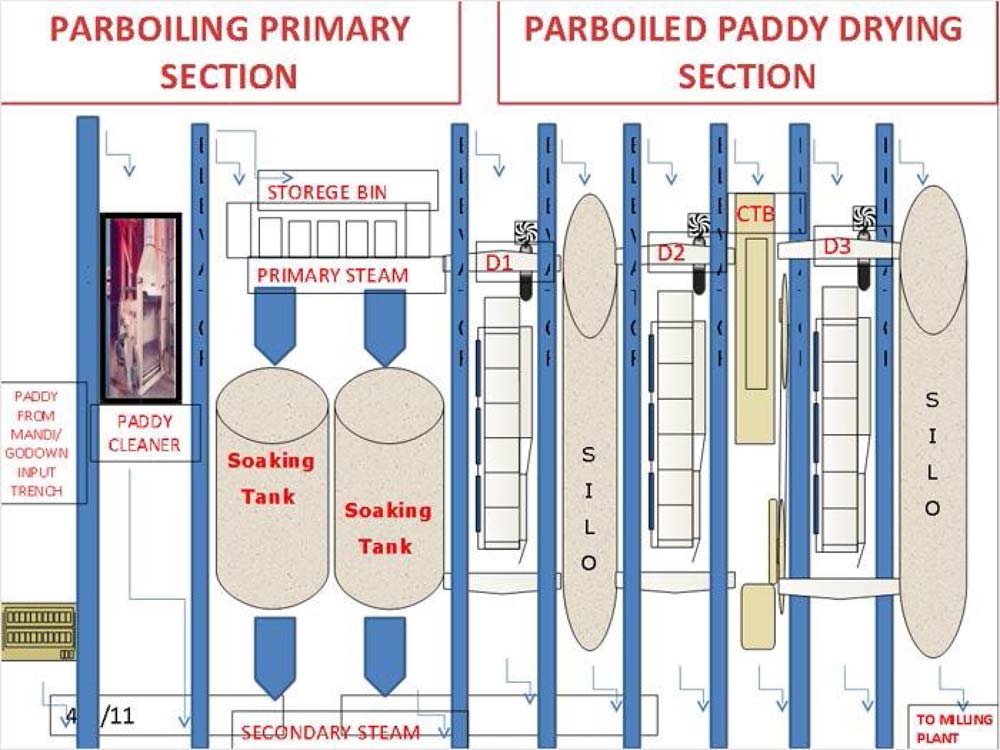 VIEW LARGE IMAGE
Paddy Processing Flow Diagram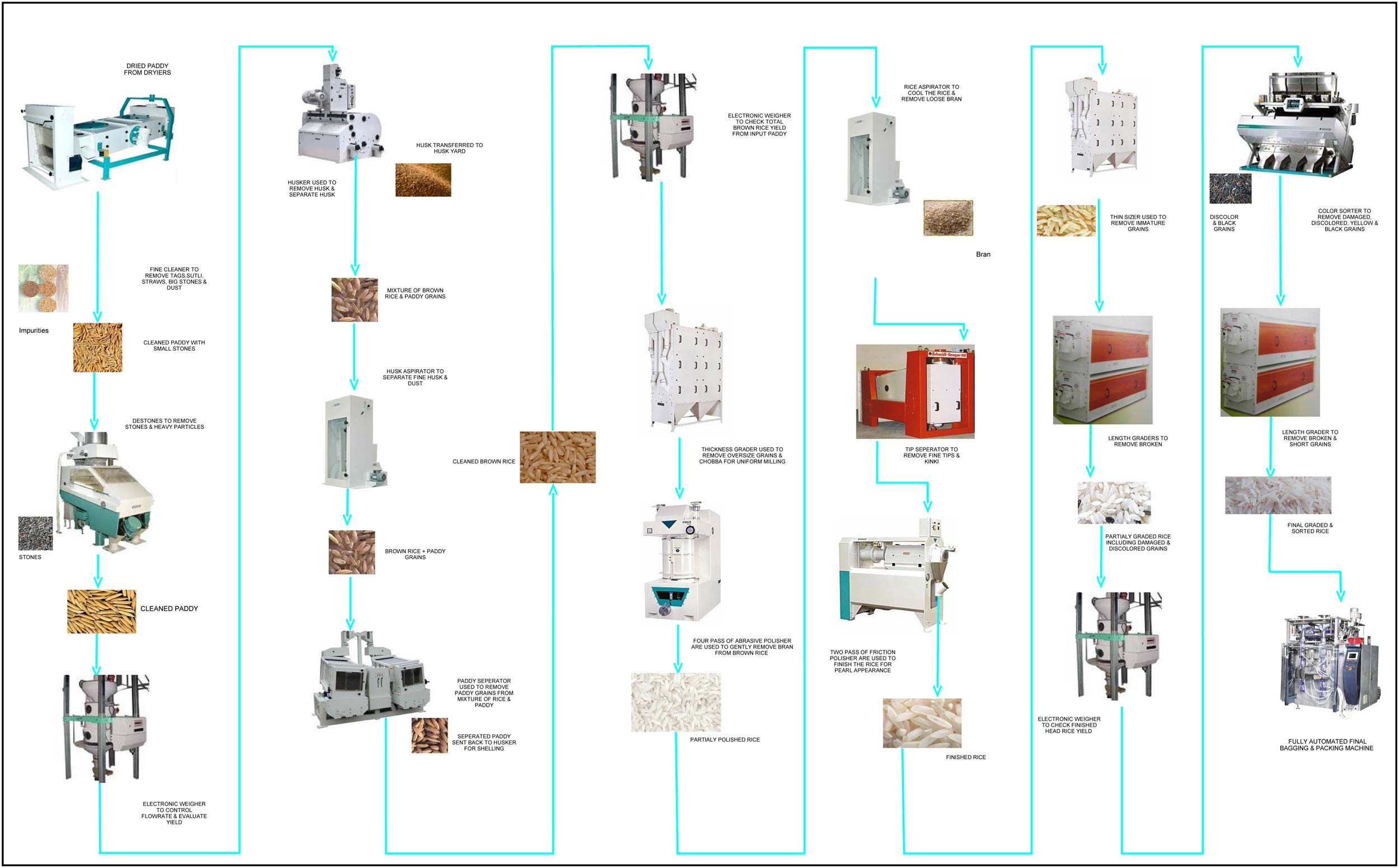 VIEW LARGE IMAGE